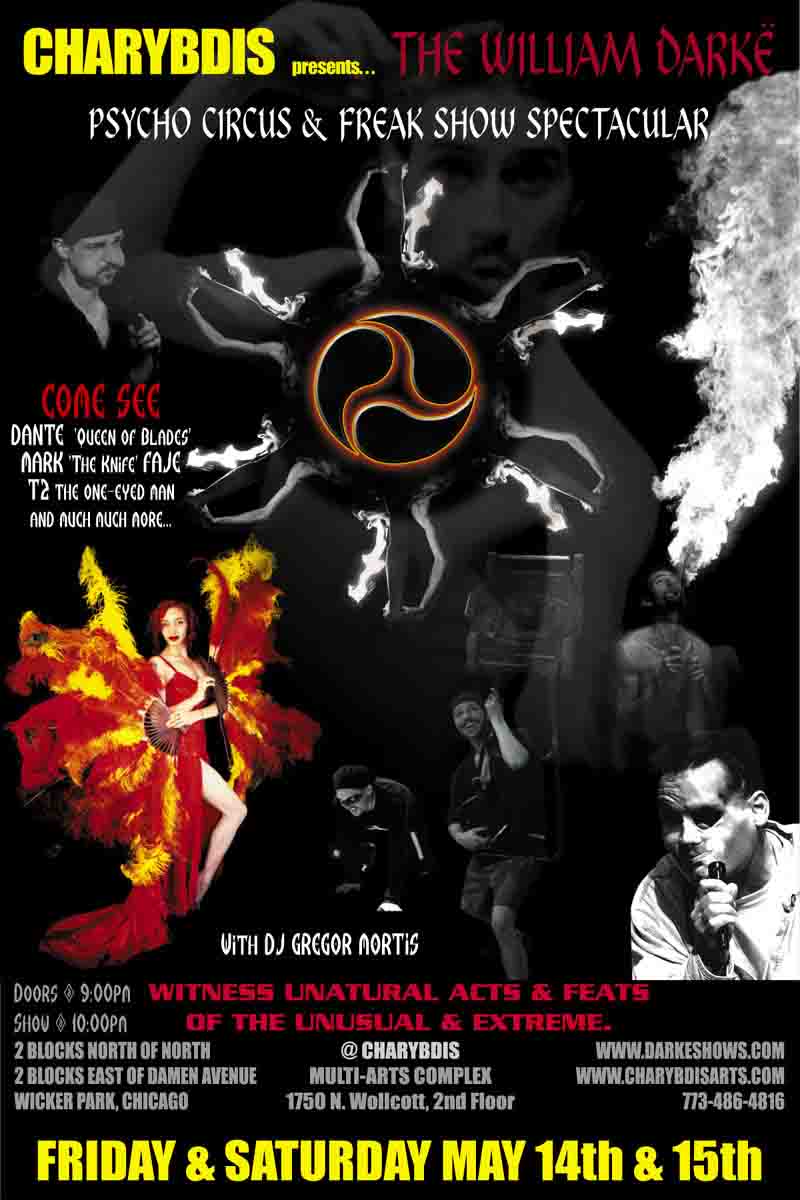 The William Darkė Psycho Circus
& Freak Show Spectacular
---
When's the last time you held your breath? Behold the shocking feats and cutting-edge skills of the most dangerous group in town.
Okay, so you've heard of them, but have you SEEN them?
Actions
Sword swallowing, knife throwing, chainsaw juggling, whip tricks, feats with broken glass, even a stunt involving a balanced running lawnmower (the world's largest salad-shooter), physical comedy, gut wrenching acts of pain, if you can handle it, and T2 "the urban legend".
All the classics & more!
Objects Used
Chainsaws, Knives, Broken Glass, Steel Spikes, Watermelon, Whips, Dolls, Yo-yo, Hammer, Nails, Bowling Balls, Unicycle, Cigarettes, Beer, Lettuce, Cinder Blocks, Machetes, Needle & Thread, Marshmallows, Lighters, Matches, Sword, Sledgehammer, Carrots, Smoke, Human Subjects, a running Lawnmower, and other Choice Objects.
Special Musical Guest:
DJ Gregor Mortis