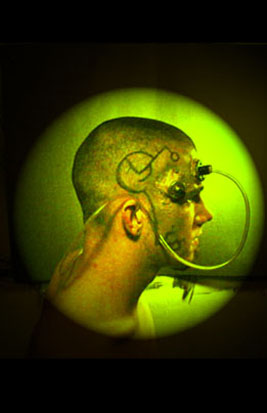 TECHXOTIC
The protoview of the post-future sound
---
FRIDAY & SATURDAY NOV. 24TH & 25th
Tumble through a nexus of time and space to arrive in a dreamscape
where you can immerse yourself in a techno-orgasmic miasma of sights and sounds.
Dance your think machine stupid to a variety of electronic music
in a bizarre futuristic atmosphere that can only be described as techXotic.
So Fire up your wires for a Journey into the bio-mechanical computer of the mind
to experience art and music like never before.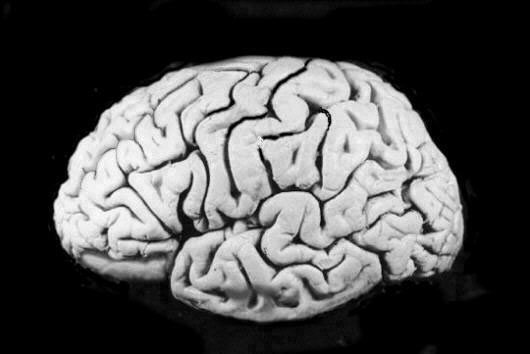 Interactive Attractions:
"The One Minute Of Fame" video booth, The Euro-Underground film/video Monolith, Blacklight designs, Climbing nets, Trampoline, The Future Slide, Projections, Pinball, Skee-Ball,
and much much more!
PLUS
A massive Half-Pipe for skaters!
TechXotic begins Friday November 24th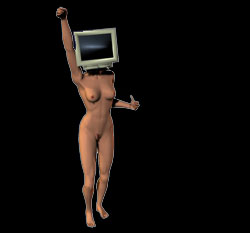 Featured Artists:
Check back for updates & changes!
Performers, Bands, Musicians, & Audio Artists
Friday Nov. 24th

High Powered Drum & Bass
DJ FLOOD

Hard Techno rhythms
DJ JEREMY COUTRE

Didgeridoo/Smartech tag-team
KARL SACKSTEDER & BENN JORDAN

Electro-cution mixing
ANAGRAM DAYDREAM

Drum & Bass Mixologist
DJ FOUR/4

Techno Rhythm Master
DJ DAVE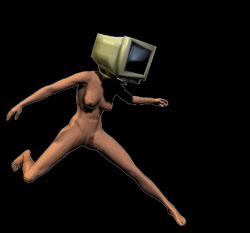 Saturday Nov. 25th
Darkwave Diva
FLUTTER

America's leading Smartech artist
THE FLASHBULB

Performance Art
NOAM PACO-GASTER

Crushing Industrial Duo
GOOD GIRL / BAD GIRL

Techno-Metal with a pirate twist
SPERM WHALE

Juggling Master
MARK "THE KNIFE" FAJE

Audio Sculptor
DJ GREGOR MORTIS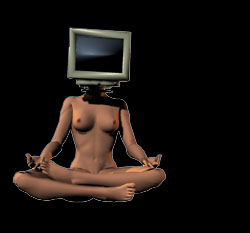 Visual Art & Installation
KEITH BISHTON
MIKE BROWARSKI
MIKE BRUNNER
GINA BUCCOLA
KEN CORSON
MARK FAJE
DARA GANNON
CATHY HAIBACH
DAVID KIM
DRAGON McREYNOLDS
GREGOR MORTIS
DANIEL MYERS
DAVID MYERS
CHIP ROSENTHAL
KARL SACKSTEDER
REVEREND J VELA
JAMES ZOCCOLI


Paintings
BEAU GLAZAR
BENN JORDAN
BRIAN MILLER
MISTER X
RON RICHTER
REVEREND J VELA


Sculpture / Design
CATHY HAIBACH
GREGOR MORTIS
DAVID MYERS
DANIEL MYERS
CHIP ROSENTHAL
REVEREND J VELA
JOE WINSTON


Photography
KEITH BISHTON
FRED BURKHART
GEOFFREY FINGERHUT


Graffiti Art / Murals
AJE
KEITH BISHTON
DASL
EGOR
ELOTES
ETC
HEAR
JAYWALK
DANIEL MYERS
REVEREND J VELA
REVISE
SELF