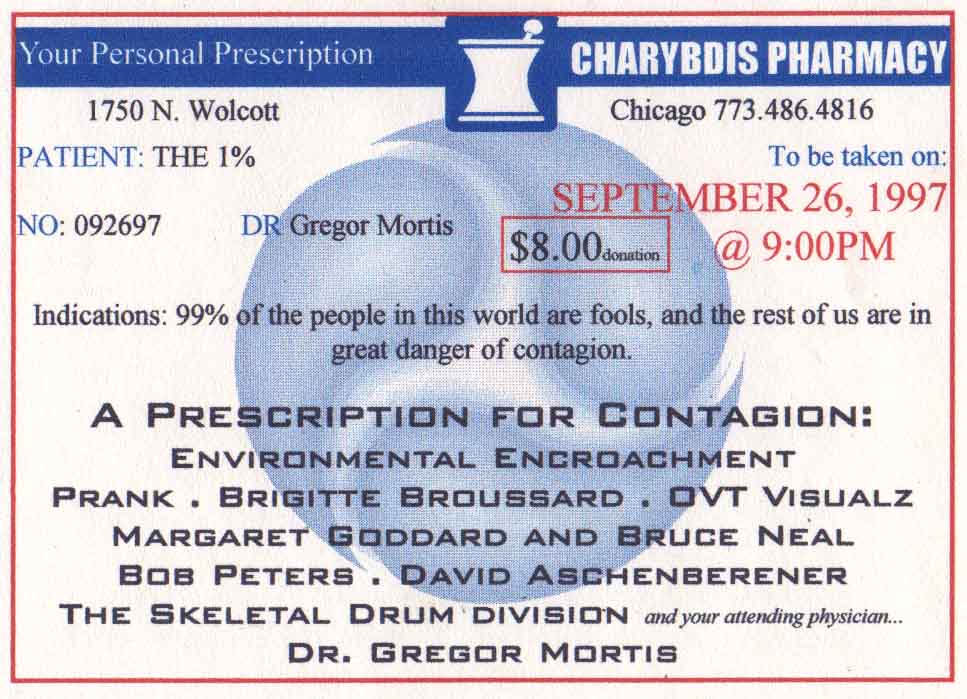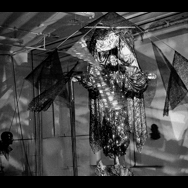 A PRESCRIPTION FOR CONTAGION
---
99% of the people in this world are fools,
and the rest of us are in great danger of contagion.


In September of 1997,
Charybdis assembled artists of all mediums for
an artistic hybrid of music, film, video, sculpture,
paintings, and horrorshow oddities. The entire event
was held together by a 50 foot cargo net, referred
to as the life suport system, suspended 14 feet
in the air from the ceiling.



Featured artists included:



Prank (European dance band)

OVT Visualz (live film and video mixing)

The dol Furies (performance art)

The Skeletal Drum Division (rhythmic percussion fiends)

Bob Peters (interruptive kinetic sculpture)

David Aschenbrener (paintings)

Environmental Encroachment (performance art)

and the attending physician...
Dr. Gregor Mortis (Audio Sculptor).