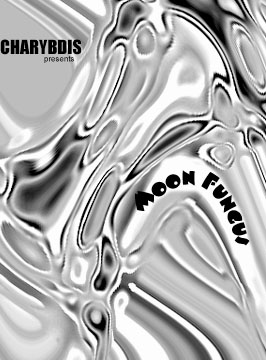 Moon Fungus
A festival of the cosmic and psychedelic
---
Psychedelic dreams and abstract rhythms were the flavor for this chaotic happening. The visuals were intense, the mood was unpredictable, the sounds were a blanket, and the air was sweet.
Featured Artists included:
Visual Art
John Clue
Fred Burkhart
Steve Krakow Glazer
Fleur de Polymer
Ray

Musical Groups
Soul Food
Utopia Carcrash
T.V. Pow

Light shows, drum circles, and guest DJ's were also highlighted.